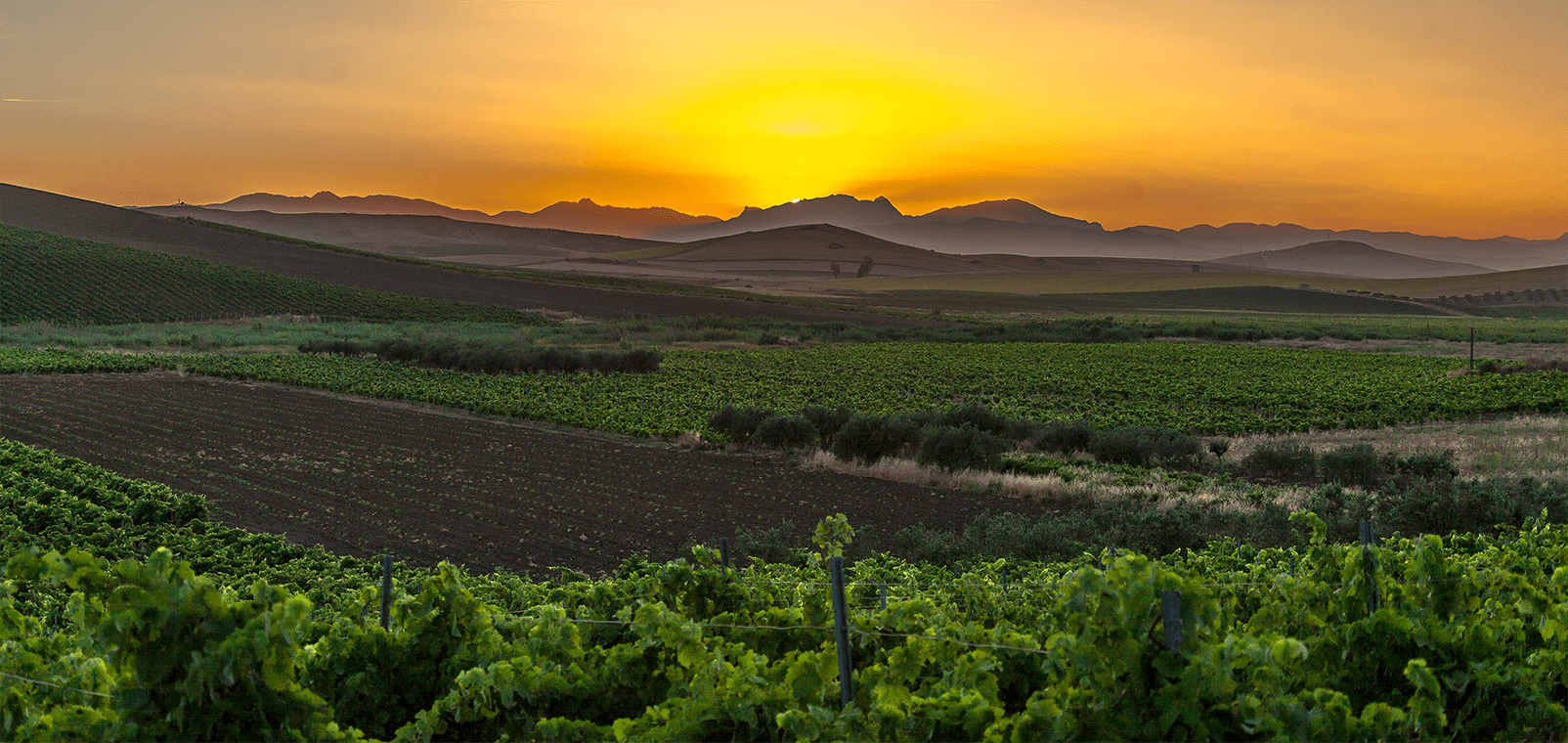 "Monte Polizo" is not just a name chosen by chance
The territory of Salemi is located in the centre of Sicily and opens up to a hilly and soft landscape. The site is mentioned for its landscape features in numerous historical sources, mentioned among other things for its fertile soil. It is on these hills that "Monte Polizo" stands, from which it takes its name, a vast territory which, due to its favourable, topographical location, has represented, since ancient times, a privileged site for settlement, as the recent excavations have shown. The excavations have found evidence of an inhabited area of ​​the Iron Age, which, due to its particular state of preservation, represents one of the most complete testimonies of the civilization of the Elimians (IX - X century BC). it is from this hill that 'Amaro Monte Polizo' is created. Every year, in the summer months of May through to July, archaeological excavations take place on Monte Polizo (TP). These excavations which began in 2001, are uncovering the mysteries of the fascinating Elimian civilization that populated these areas in ancient times (VII- 5th century BC).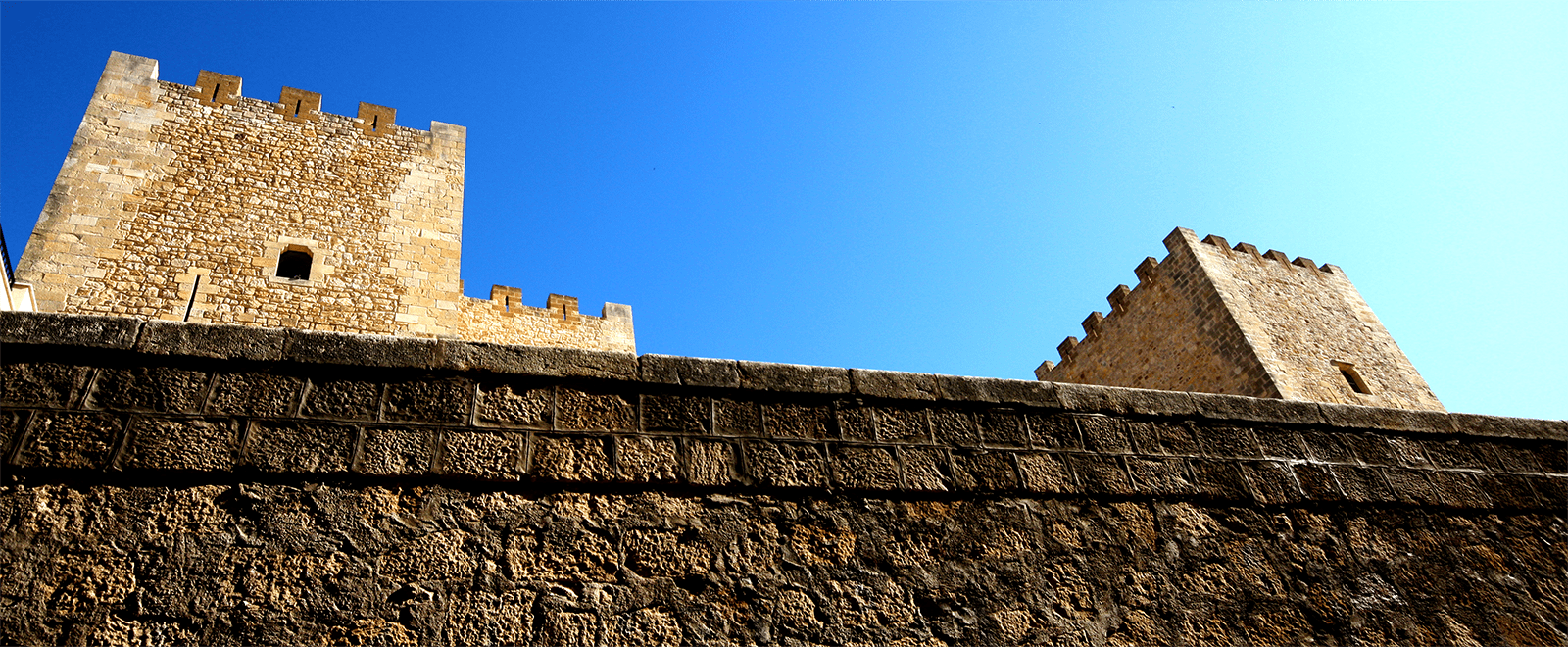 The norman suevian castle
---
This monumental complex of distinctly Arabic character, rises on a privileged orographic position, a natural crossroads of internal paths in Western Sicily; at its feet the ancient paths cross that start from Palermo leading to Marsala, and from Mazara del Vallo to Trapani. An Interesting feature is the dating of the work with the engraving "ICNCRI:" –I (esus) C (ristus) N (azarenus) C (rucifixus) R (ex) I (udeorum) -, placed on the external face of the architrave of the window of the cylindrical tower, which places the construction of the castle after the defeat of the Arabs by the Normans in 1070. The Arab style features of the construction, however, lead one to believe that the Norman conquerors used the Arab workers for the construction of the castle. The pointed arch, the considerably thick walls, the regular and symmetrical plan, the cross vaults with sculptural keystones and molded rib,the roofs of the rooms with umbrella-shaped vaults, the geometric mixture of the polygon-circle and, in the specific case of the octagon-circle, represent all elements characterizing the Frederick castles of Sicily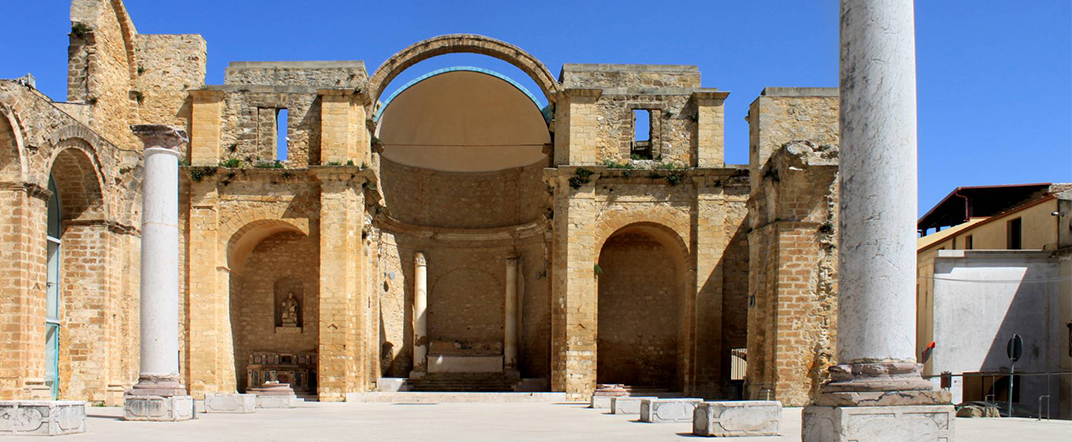 The old cathedral of salemi
---
Construction of the Cathedral began in 1615 on the site of the ancient, medieval primary church devoted to Our blessed Lady of Angels and probably built on a once existing mosque and a temple of Venus. It was the project of the Palermo architect, Mariano Simiriglio and completed in 1761. The earthquake of 1968 did not cause damage except for the collapsing of part of a side aisle, the carelessness of the civil and ecclesiastical authorities of the time reduced it to an imposing ruin.